Products
Industrial Motherboards
Product End of Life (EOL) Notification
THIS PRODUCT IS ON THE PHASE-OUT LIST. BCM is accepting last time buy (LTB) orders through June 30, 2019. At BCM's discretion, last time by orders may be scheduled to ship through December 31, 2019 with a non-cancellable and non-returnable (NCNR) PO. For a replacement product please consider our MX110H, MX110HD, MX170QD, RX110H, RX170Q, MX310H, MX370QD, RX370Q, BC370Q, ESM-KBLH. For detail, please read Official Release.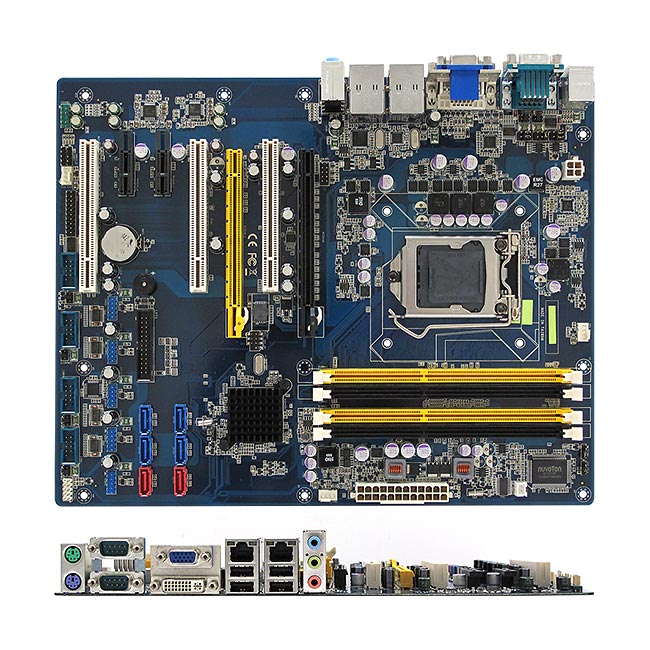 BC67Q
Intel® Q67 ATX Motherboard supports 2nd Generation Intel® Core™ i7, i5, i3 Processors
Socket H2 LGA1155 supports 2nd Generation Intel® Core™ i7,i5,i3 processors up to 95W TDP
Intel® Q67 PCH
Dual display via DVI and VGA
1 x PCIe x16, 1 x PCIe x4, 2 x PCIe x1, 3 x PCI
6 x COM ports with voltage selection
LPT port onboard
14 x USB 2.0
2 x SATA III (6.0 Gb/s) and 4 x SATA II w/ RAID
Intel® Active Management Technology 7.0
TPM 1.2
Understand more about our Custom Industrial Motherboards and Open Frame Tablets
About Us
BCM is a supplier of turn-key industrial motherboards and embedded computing solutions for well over two decades. Our Southern CA based R&D and PM teams provide fast paced and innovative ODM service with leading technology to meet most customer requirements while our manufacturing, global sourcing, and logistic teams work together to bring the most cost effective and highest quality solutions to our customers.